A great event this will be. Former Young Lords members efforts and work is beyond inspiring & exactly what we, the people, need to be doing today in our communities. Please Support!
Moorbey'z Blog
Besides coming to this informative event with the key players, you may want to listen to this 13-minute audio documentary on the 1970 takeover that ran last year on WNYC: http://www.wnyc.org/story/lab-coat-afro-and-shades-taking-lincoln-hospital/
THE 1970 YOUNG LORDS TAKEOVER OF LINCOLN HOSPITAL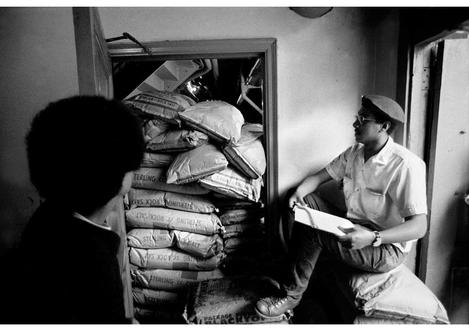 Photo Credit: Jack Manning, The New York Times

.
At the Bronx Museum, Thursday, September 10th, hear from former members of the Young Lords who took part in the daring takeover of Lincoln Hospital. The Young Lords exposed the practices of medical racism by hospitals in poor communities and were instrumental in the creation of todays current Patients Bill of Rights in all NYC hospitals.
1040 LOUNGE: THE YOUNG LORDS "PATIENT'S BILL OF RIGHTS"
Thursday, September 10, 6:30pm to 9:00pm
The Bronx Museum
1040 Grand Concourse
Bronx, New York 10456
(718) 681-6000
A Patient's Bill of Rights: Fighting for Community Health at Lincoln Hospital 
In the early morning hours of…
View original post 270 more words