An absolutely important reading. Especially for those who can't understand or refuse to accept that the U.S. has a significant crisis in its penal system (i.e. those incarcerated and on parole and probation) that largely is ignored by the powers that be. Poor people of color lives are being devastated day in and day out. Note, this is nothing new. This began from the ancient days that so many say we should forget about and move on from (slavery). Now things have morphed into a slightly different, more obscure and vile form of slavery (mass incarceration). So many folks say (even those who are colored) it's not about race. However, what many fail to recognize and comprehend is that it has always been about race (also let's not forget class) in this nation. Unfortunately, for people of color, other "minority" races and immigrants, we have faced (and still facing) backlash and repression for "trying" to move forward in fighting to receive "real" justice, freedom and equality.
Moorbey'z Blog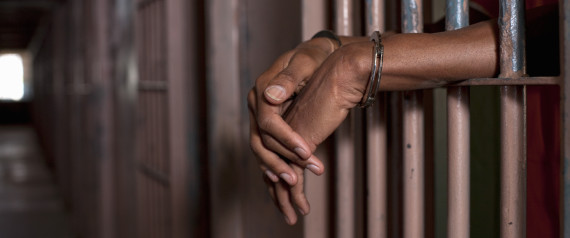 The
U.S. Department of Justice (DOJ) reports
2.2 million people are in our nation's jails and prisons and another 4.5 million people are on probation or parole in the U.S., totaling 6.8 million people, one of every 35 adults. We are far and away the world leader in putting our own people in jail. Most of the people inside are poor and Black. Here are 40 reasons why.
View original post 3,194 more words